Carbon dioxide is a nonflammable liquefied compressed gas packaged in cylinders under its own vapor pressure of 838 psig at 21.1'C. High concentrations can cause rapid suffocation and can also increase respiration and heart rate. Contact with liquid may cause frostbite. Avoid breathing gas. Self contained breathing apparatus (SCBA) may be required by rescue workers.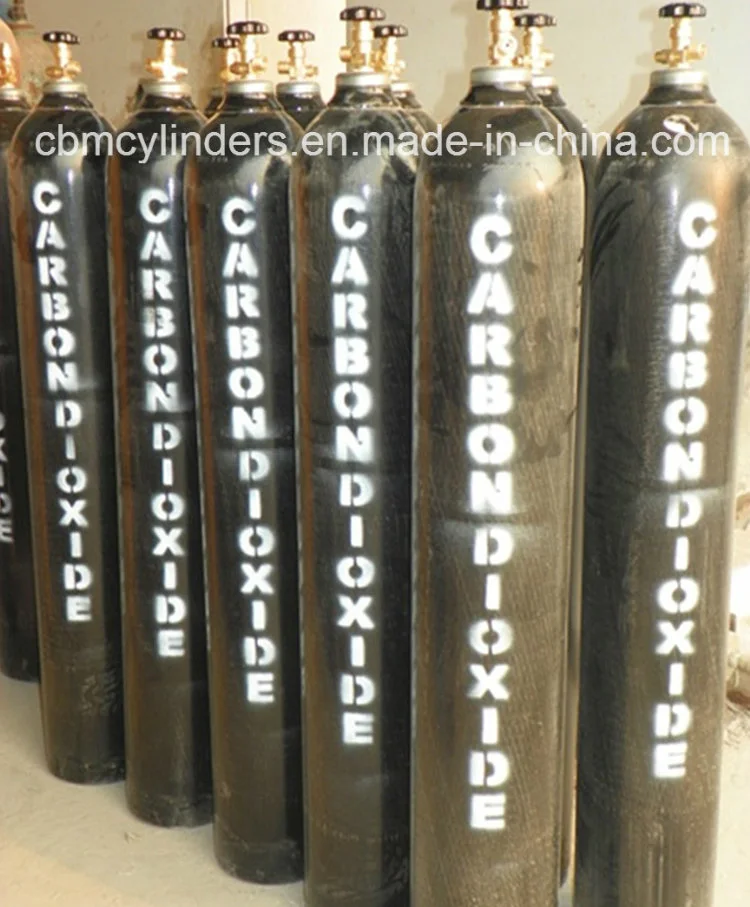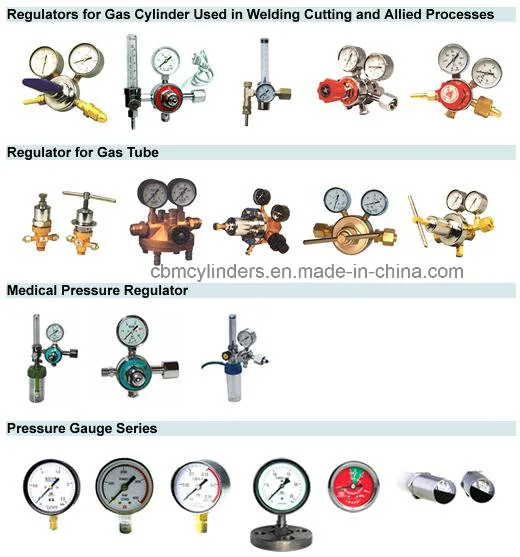 STORAGE: CO2 cylinders should be stored upright in a well-ventilated, secure area, protected from the weather. Storage area temperatures should not exceed 52'C. Storage should be away from heavily traveled areas and emergency exits. Avoid areas where salt or other corrosive materials are present. Valve protection caps and valve outlet seals should remain on cylinders not connected for use. Separate full from empty cylinders. Avoid excessive inventory and storage time. Use a first-in first-out system. Keep good inventory records.

HANDLING: Use a suitable hand truck for cylinder movement. Never attempt to lift a cylinder by its valve protection valve cap. Never apply flame or localized heat directly to any part of the cylinder. Do not allow any part of the cylinder to exceed 52 'C. High temperature may cause damage to cylinder and/or premature failure of pressure relief device which will result in venting of cylinder contents. If user experiences any difficulty operating cylinder valve discontinue use and contact supplier. Never insert an object (e. G., wrench, screwdriver, pry bar, etc. ) into valve cap openings. Doing so may damage valve causing a leak to occur. Use an adjustable strap wrench to remove over-tight or rusted caps. Only the proper CGA connections should be used, never use adapters. Use piping and equipment adequately designed to withstand pressures to be encountered. If liquid product is being used ensure steps have been taken to prevent entrapment of liquid in closed systems. The use of pressure relief devices may be necessary. Use a check valve or other protective apparatus in any line or piping from the cylinder to prevent reverse flow. Carbon dioxide is compatible with all common materials of construction. Pressure requirements should be considered when selecting materials and designing systems. Use a "FULL", "IN USE", and "EMPTY" tag system on cylinders. This will reduce the chances of inadvertently connecting or operating the wrong cylinders.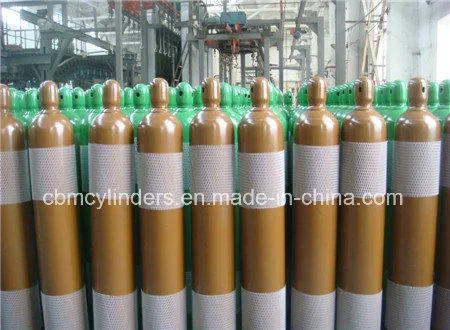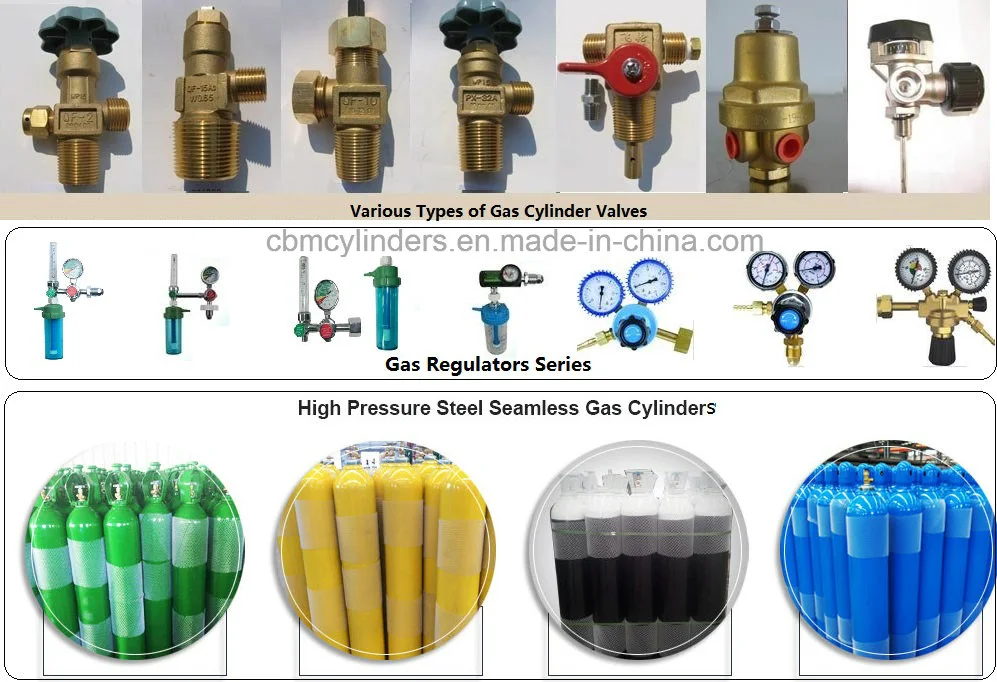 *About Us:
We are a professional manufacturer and supplier of Gas Cylinders Regulators, Oxygen Flowmeters, Medical Oxygen Flow Regulators, Medical Oxygen Kits, Oxygen Intake Devices, Gas O2 Valves, Medical Pin Index Valves, Medical Gas O2 Supply System Products, Gas O2 Cylinder Trolleys, Gas O2 Outlets, Ceiling Medical Pendants, Medical Gas Oxygen Respiratory Products and etc.
*Advantages We Have:
-1).Original Manuacturer: Being a professional manufacturer, we have professional equipments for our manufactureing products, including Punch Machines, CNC Machines, and etc.;
-2)Large Output capability: We have the capability to produce more than 50, 000PCS of Medical Oxygen Flowmeters each month;
-3)Quality Control: With ISO13485 Quality Management system; All products have been tested before out of factory;
-4)Cost Advantages: We have cost advantage because our professional and scale economy;
-5)Series: We have different series and models, for different standards in different countries;
-6)Small order can be acceptable: M. O. Q. =50PCS;
-7)Exporting experience: We have over 5 years' experience for exporting.
NOTES:
-a). Various types of acetylene Gas Cylinder valves,cylinder caps,steel valve guards can be optional;
-b).We have many advantages of satisfying our potential customers' MIXED needs of different sizes of HP steel gas(O2/Helium/Argon/CO2/N2) cylinders raning from 0.2L~68L @15Mpa/20Mpa & ISO3807-1/2 Dissolved  Acetylene Cylinders(2L~60L).

Anyway,should you have any intersts or some more info needed on our acetylene gas cylinders & allied gas items(gas cylinder valves,gas regulators,medical hospital central oxygen system products),you are really welcome to enquire us anytime!
Key Contact: Ethan Liu (Exp. Mgr) 
Mob: +86-153 5606 5235
URL: http:// ;   http://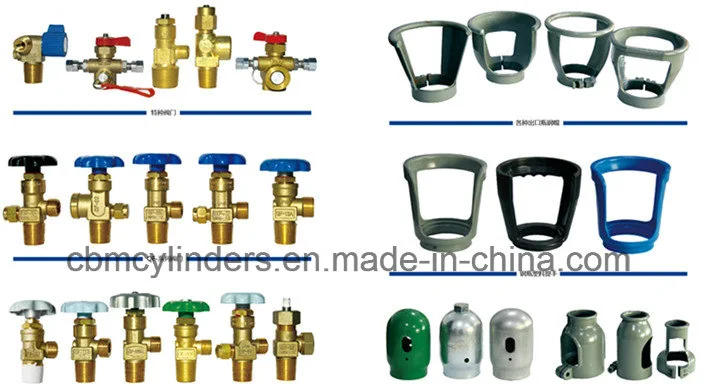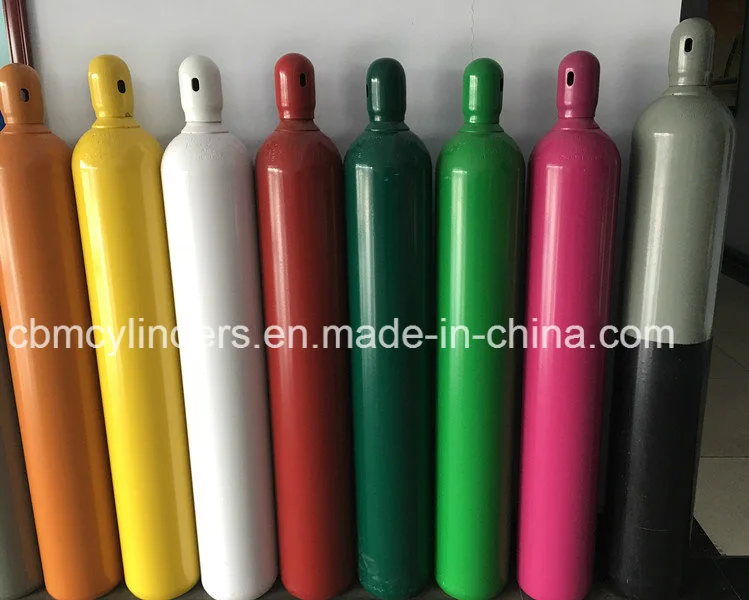 Type
  Outside Diameter OD. (mm)
Water Capacity (L)
    Height   
(W/O valve) (mm)
Weight   
(without valve cap)W(kg)
Material
Standard
WMA108-1.4-15
108
1.4
238
2.96
37Mn
GB5099-3
WMA108-2-15
108
2.0
320
3.75
WMT108-2-15
108
2.0
317
3.72
WMA121-3.2-15
121
3.2
390
5.02
WMT121-3.2-15
121
3.2
385.8
4.98
WMA121-4-15
121
4.0
485
6.16
WMT121-4-15
121
4.0
470
5.95
WMA140-4-15
140
4.0
372
5.77
WMA140-5-15
140
5.0
458
7.52
WMA140-6.3-15
140
6.3
524
8.72
WMA140-7-15
140
7.0
593
9.84
WMA140-8-15
140
8.0
671
10.72
WMA140-10-15
140
10
845
13.4
WMA152-7-15
152
7.0
528
9.57
WMA152-8-15
152
8.0
600
10.66
WMA152-10-15
152
10.0
726
12.6
WMA159-10-15
159
10.0
685
14.15
WMA159-12-15
159
12.0
800
16.34
WMA159-15-15
159
15.0
975
19.66
WMA219-20-15
219
20.0
730
29.00
WMA219-40-15
219
40.0
1310
48.00
WMA232-40-15
232
40.0
1220
50.00
WZA232-47-15
232
47.0
1360
51.00
WMA219-50-15
219
50.0
1600
57.00
WMA232-50-15
232
50.0
1380
65.00
IWGA219-40-15
219
40.0
1380
52.00
34CrMo4
ISO9809-3
IWGA232-40-20
232
40.0
1170
52.00
IWGA232-47-20
232
47.0
1360
55.00
IWGA232-50-20
232
50.0
1440
56.00
Notes: -1).WMA-Concave Bottom WMT-Convex Bottom;  
          -2). Hydraulic test pressure:

 

25Mpa or 30Mpa;  
          -3). Working test pressure:

 

15Mpa or 20Mpa;  
          -4).Various types of gas cylinders accessaries, say

 

gas cylinder valves, cylinder caps, gas regulators can be also offered up further kind requirement(s).