2.8L Aluminum Cylinder(MD-size), Portable Aluminum O2 Cylinder 2.8L, 2.8L Portable Aluminum Oxygen Cylinder, Medical Aluminum Alloy Oxygen Tank, portable medical oxygen cylinder for Medical Gas Oxygen Supply System.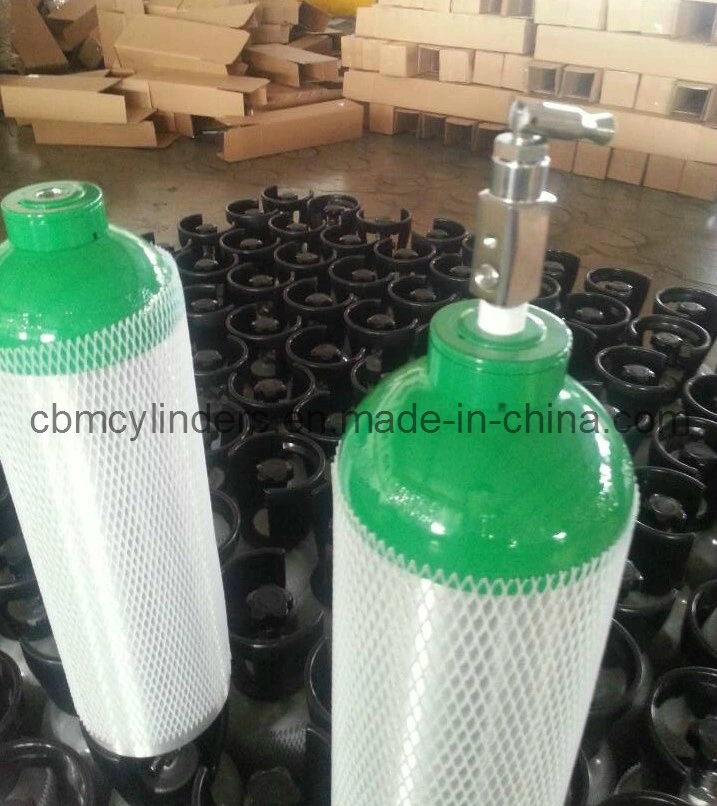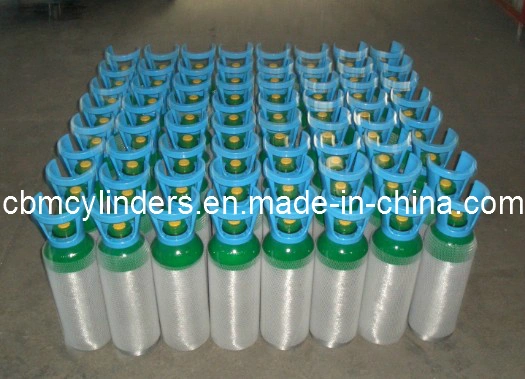 Referenced main specs of 2.8L EMPTY Medical Aluminum Oxygen Cylinders:
-Nearly D-size cylinders;
-Cylinder OD: 120mm;
-W. P. /T. P.: 15/22.5Mpa; Gas(O2): 0.42M3;
-(Normal)Wall Thickness: 6.1mm;
-(Normal)Height: 398mm;
-(Normal)N. W.: 3.1kg;
-Green silvery; Connecting Thread: PZ27.8;
-Manufacturing Standard: GB11640; En1964-1, DOT-3AA, ISO-7866.
Lightweight Ambulance Breathing Oxygen Cylinders made from Aluminum Alloy Al6061 for home oxygen therapy, emergency medical services(EMS), pre-hospital care and hospitals, nursing homes, clinic supply and medical institutions.
Our
Aluminum Alloy Gas Cylinders
can be refilled with rare, high pure, calibration and special gases. They are made of superior quality aluminum alloy and manufactured through the procedures of punching, drawing, heat treatment, CNC flow forming spinning, anodic oxidation treatment to the inner surface, etc. It is used to be filled and refilled with various kinds of gases, such as rare gases, high purity gases, standard gases, special gases, with a wide range of applications in the chemical industry, electronic industry, medical treatment, gas and coal mining fields, which is the ideal substitute for the steel cylinder. We also have the ability to design and produce the seamless aluminum alloy cylinders with special specifications and technical requirements.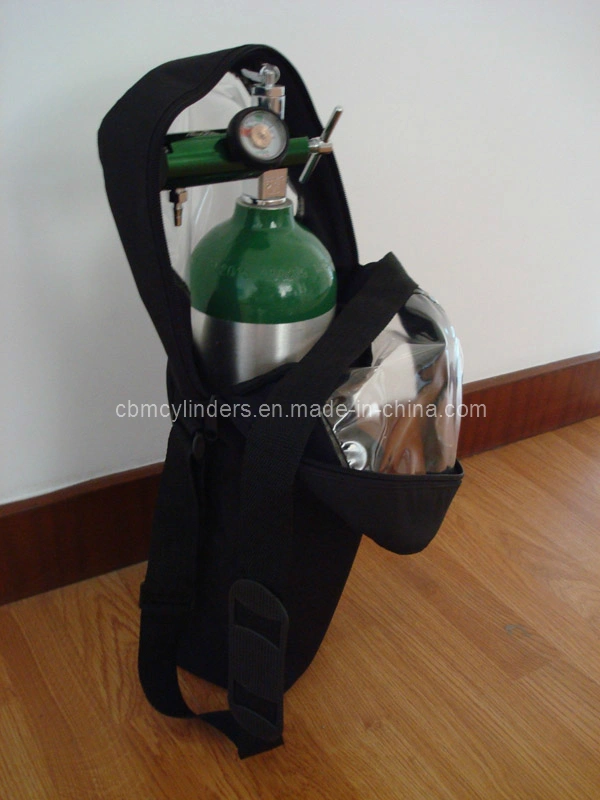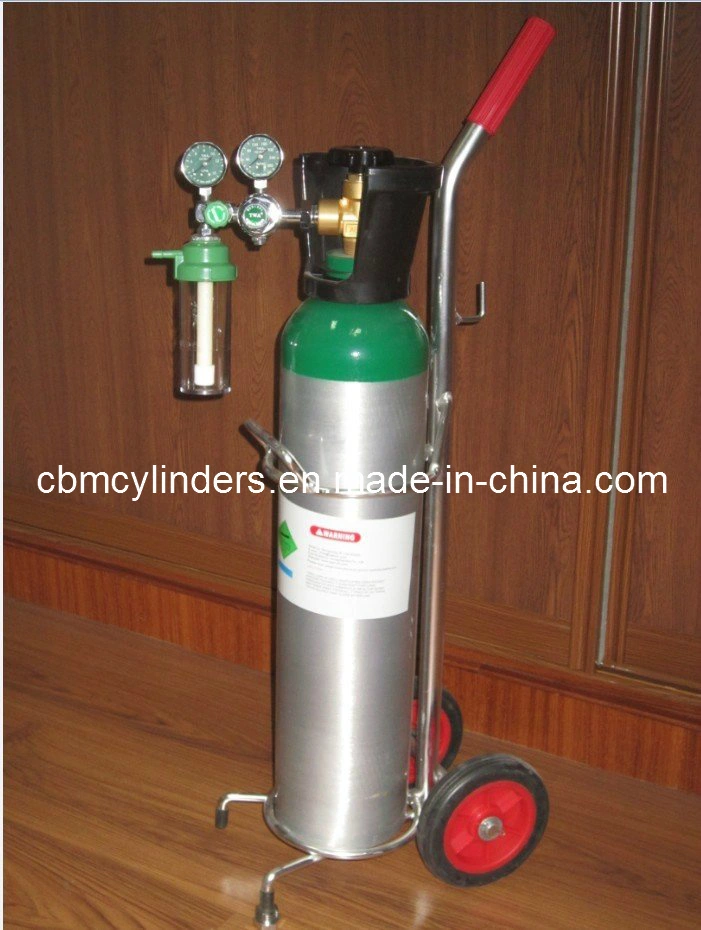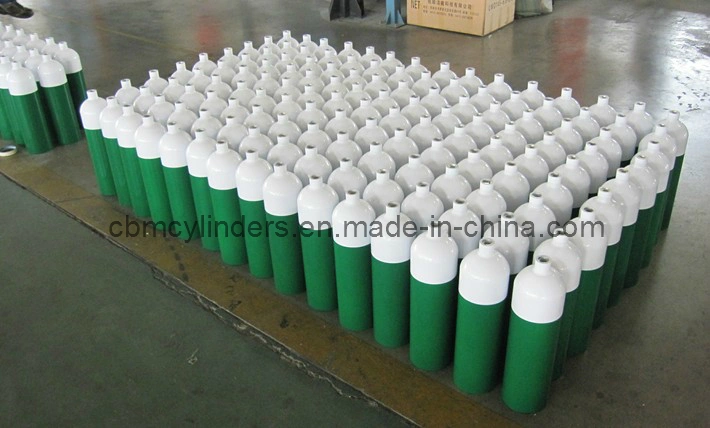 *NOTES:
Various types of oxygen
Valves
(like oxygen valves CGA540 & pin index oxygen valves CGA870), oxygen regulators & related medical gas items can be offerred upon request.
*About Us:
We are a professional manufacturer and provider for Gas Cylinders Regulators, Oxygen Flowmeters, Medical Oxygen Flow Regulators, Medical Oxygen Kits, Oxygen Gas Cylinders, Oxygen Intake Devices, Gas O2 Valves, Medical Pin Index Valves, Medical Gas O2 Supply System Products, Gas Cylinder Trolleys/Carts, Gas O2 Outlets, Ceiling Medical Pendants, Medical Gas Oxygen Respiratory Products and etc.
*Advantages We Have:
-1).Original Manuacturer: Being a professional manufacturer, we have professional equipments for our manufactureing products, including Punch Machines, CNC Machines, and etc.;
-2)Large Output capability: We have the capability to produce more than 50, 000PCS of Medical Oxygen Flowmeters each month;
-3)Quality Control: With ISO13485 Quality Management system; All products have been tested before out of factory;
-4)Cost Advantages: We have cost advantage because our professional and scale economy;
-5)Series: We have different series and models, for different standards in different countries;
-6)Small order can be acceptable: M. O. Q. =50PCS;
-7)Exporting experience: We have over 5 years' experience for exporting.
NOTES:
-a). 
Various types of O2 flowmeter regulators,steel/aluminum O2 gas cylinders,O2 gas cylinder valves,cylinder caps,steel valve guards can be optional;
-b).
We have many advantages of satisfying our potential customers' MIXED needs of different sizes of HP steel gas(O2/Helium/Argon/CO2/N2) cylinders raning from 0.2L~68L @15Mpa/20Mpa &

 

ISO3807-1/2

 

Dissolved  Acetylene Cylinders(2L~60L),as well as HP aluminum gas cylinders & allied gas valves,regulators.

Anyway,should you have any intersts or some more info needed on our gas cylinders & allied gas items(gas cylinder valves,gas regulators,medical hospital central oxygen system products),you are really welcome to enquire us anytime!
Key Contact: Ethan Liu (Exp. Mgr) 
Mob: +86-153 5606 5235
URL: http:// ;   http://

 
Referenced aluminum oxygen gas cylinders' specs:
| | | | | | | |
| --- | --- | --- | --- | --- | --- | --- |
| No | Specification | Outer Diameter | Water Volume | Length | Weight |  Working pressure |
| 1 | LW-60-0.5-20-H | 60mm | 0.5L | 285mm | 0.59kg | 200bar |
| 2 | LW-75-0.7-15-H | 75mm | 0.7L | 295mm | 0.85kg | 150bar |
| 3 | LW-82-0.7-15-H | 82mm | 0.7L | 235mm | 0.9kg | 150bar |
| 4 | LW-89-1.0-15-H | 89mm | 1.0L | 269mm | 1.2kg | 150bar |
| 5 | LW-89-1.4-15-H | 89mm | 1.4L | 345mm | 1.4kg | 150bar |
| 6 | LW-108-1.0-15-H | 108mm | 1.0L | 210mm | 1.3kg | 150bar |
| 7 | LW-108-1.4-15-H | 108mm | 1.4L | 264mm | 1.6kg | 150bar |
| 8 | LW-108-2.0-15-H | 108mm | 2.0L | 346mm | 2.1kg | 150bar |
| 9 | LW-108-2.5-15-H | 108mm | 2.5L | 413mm | 2.5kg | 150bar |
| 10 | LW-120-2.0-15-H | 120mm | 2.0L | 320mm | 2.7kg | 150bar |
| 11 | LW-120-2.5-15-H | 120mm | 2.5L | 369mm | 3.0kg | 150bar |
| 12 | LW-120-2.8-15-H | 120mm | 2.8L | 398mm | 3.2kg | 150bar |
| 13 | LW-120-3.2-15-H | 120mm | 3.2L | 437mm | 3.5kg | 150bar |
| 14 | LW-140-4.0-15-H | 140mm | 4.0L | 420mm | 4.2kg | 150bar |
| 15 | LW-140-5.0-15-H | 140mm | 5.0L | 500mm | 4.9kg | 150bar |
| 16 | LW140-6.0-15-H | 140mm | 6.0L | 580mm | 5.6kg | 150bar |
| 17 | LW140-8.0-15-H | 140mm | 8.0L | 741mm | 7.2kg | 150bar |
| 18 | LW140-5.0-20-H | 140mm | 5.0L | 525mm | 6.3kg | 200bar |
| 19 | LW140-6.0-20-H | 140mm | 6.0L | 652mm | 7.98kg | 200bar |
| 20 | LW-159-10.0-15-H | 159mm | 10.0L | 730mm | 8.8kg | 150bar |
| 21 | LW-184-9.0-20-H | 184mm | 9.0L | 575mm | 12.0kg | 200bar |
| 22 | LW-184-10-20-H | 184mm | 10.0L | 620mm | 12.9kg | 200bar |
| 23 | LW-184-11-20-H | 184mm | 11.0L | 665mm | 14.2kg | 200bar |
| 24 | LW-184-12-20-H | 184mm | 12.0L | 710mm | 15.4kg | 200bar |
| 25 | LW-203-12-15-H | 203mm | 12.0L | 567mm | 11.8kg | 150bar |
| 26 | LW-203-20-15-H | 203mm | 20.0L | 873mm | 17kg | 150bar |
| 27 | LW-203-21.3-15-H | 203mm | 21.3L | 962mm | 19.9kg | 150bar |
| 28 | LW-204-12-20-H | 204mm | 12.0L | 610mm | 16.5kg | 200bar |
| 29 | LW-204-15-20-H | 204mm | 15.0L | 735mm | 18.7kg | 200bar |
| 30 | LW-204-20-20-H | 204mm | 20.0L | 940mm | 23.4kg | 200bar |
| 31 | LW-232-29.5-15-H | 232mm | 29.5L | 994mm | 30.2kg | 150bar |
| 32 | LW-232-30.0-15-H | 232mm | 30.0L | 1010mm | 30.5kg | 150bar |
| 33 | LW-232-33.4-15-H | 232mm | 33.4L | 1126mm | 31.3kg | 150bar |
| 34 | LW-232-40.0-15-H | 232mm | 40.0L | 1340mm | 36.5kg | 150bar |
| 35 | LW-232-20.0-20-H | 232mm | 20.0L | 750mm | 26.9kg | 200bar |
| 36 | LW-232-26.0-20-H | 232mm | 26.0L | 921mm | 30.7kg | 200bar |
| 37 | LW-232-30.0-20-H | 232mm | 30.0L | 1076mm | 36.4kg | 200bar |
| 38 | LW-232-31.5-20-H | 232mm | 31.5L | 1096mm | 38kg | 200bar |
| 39 | LW-232-40.0-20-H | 232mm | 40.0L | 1365mm | 44.1kg | 200bar |
| 40 | LW-250-40.0-15-H | 250mm | 40.0L | 1150mm | 36.7kg | 150bar |
| 41 | LW-250-46.4-15-H | 250mm | 46.4L | 1305mm | 38.7kg | 150bar |
| 42 | LW-250-47.5-15-H | 250mm | 47.5L | 1340mm | 42.0kg | 150bar |
| 43 | LW-250-50.0-15-H | 250mm | 50.0L | 1590mm | 39kg | 200bar |
| 44 | LW-250-40.0-20-H | 250mm | 40.0L | 1227mm | 46.3kg | 200bar |
| 45 | LW-250-50.0-20-H | 250mm | 50.0L | 1500mm | 56kg | 200bar |