(AFNOR)French Standard Vac/O2/Air/N2O/N2/CO2 Gas Outlet Valves( Related Probes/Adaptors can be also offered) for medical gas pipeline system.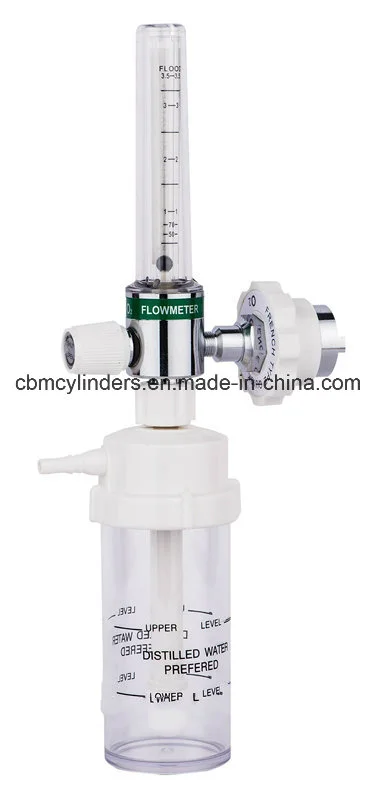 *Main Specs of (AFNOR)French Standard gas probes/adaptors:
-Made of cooper alloy, stainless steel, & plastic;
-Work Pressure: Oxygen: 3-5 bar; Vacuum: -0.6bar; Air: 3-5 bar; N2O: 3-5 bar
-Max pressure: 10 bar;
-Dimensions: φ 47.5*54mm (spiral type); φ 47.5*59mm (bayonet type);
-Weight: 125g / pc;
*NOTES:
-Two types available: A). Bayonet type(connection for hose φ 6mm); B). Spiral type, for connection with M12*1, M10*1; M14*1mm.
-Gas Kinds: O2, VAC, Air, N2O, N2, CO2. Applying ISO32 international gas color standard;
Main Features:
*100% test for gas leakage;
*Use different colors to distinguish the gases, color-coded for easy identifications; ;
*Push type with shake off protective;
*Easy to use, without more strength;
*Competitive price under scale economy.
*Unique gas adaptors for gases to aviod interchanging of gas services;
-360° Swivel on the inlet pipe for easy installations;
-Supper ISO9001, ISO13485, CE by TUV with notified body.
In most cases, gas probes are connected to wall-type oxygen flowmeters & medical gas outlet valves. And referenced gas outlets' specs are as follows:
-100% gas tightness tested;
-Install type: Wall and Console;
-Connection type: Copper;
-Each gas outlet we supply has passed gas tightness test;
-Certificate: ISO9001, ISO13485, CE;
-Different standard of medical gas outlets & adapters: British standard, French standard, German standard, Diss, Ohmeda, Chemetron, and etc.
-Gas Kinds: O2, Vacuum, AIR, N2O, CO2, N2;
-Tube size can be 8mm(8), 10mm(10), 12mm(12).
*Packing & Shipping for our Medical BS Gas Outlets/Terminals:
-Each packed in a plastic bag with carton outside;
-We provide many kinds of transport modes for choice, and we try to advise you the most suitable mode of transportation for you;
-Delivery time and postages vary from different regions. They can be further negotiable & confirmed.
Name
Medical Gas(O2,Air,Vac,N2,N2O,CO2) Outlets/Terminals
Standard
DIN/BS/AFNOR Standard
Certificate
ISO9001, ISO13485, CE
Material
Outlet Panel: Stainless Steel,Metal or Plastic
All products are made of original materials
Valve Part: Brass
Gas Pipe: Copper
Installing Bracket: Steel
Box material: Plastic
Gas Adapter: Brass or Stainless Steel
Color
As shown in the picture ,ISO13485
Tube size
8MM,10MM,12MM.15mm.
Gas Kinds
O 2 ,Vacuum,N 2 O,CO 2 ,AIR,N 2
Advantages
*60° Swivel on the inlet pipe for easy installation;
*Competitive price under scale economy
*Worldwide color-coding and lettering identification for clearly indicated the gas specific.
* Easy to usage,without more strength
*100% tested gas leakage and connector stability and individually packaged;
Quality
High qualtiy,all parts are produced by us with strict controlling, aim at all quality issues and make self-criticism, then implement.
Service
We provide two years quality guarantee within 24 hours to reply
Packaging
Each with plastic bag in an inner box
Transport
Short delivery time (generally 15 days) based on our strong manufactureing ability and good relationship with shipping company ensure safety and low cost for your side.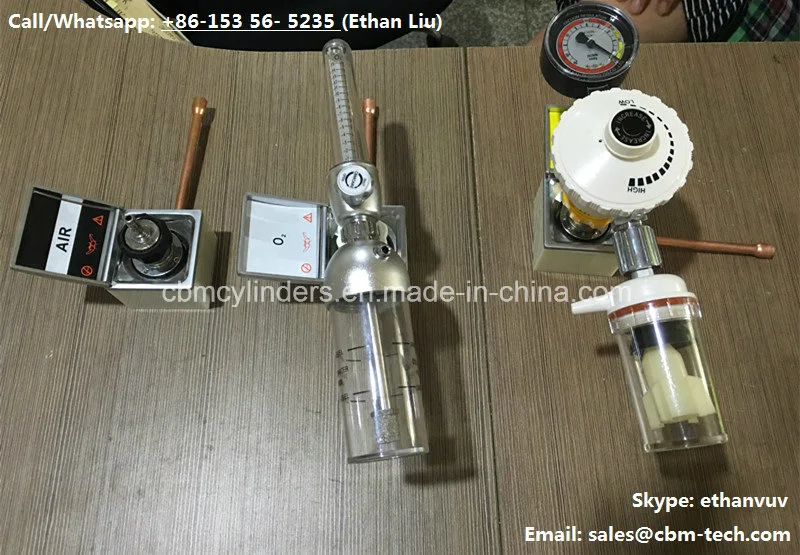 *About Us:
We can manufacture and supply Seamless Steel Oxygen Cylinders, Portable Oxygen Cylinder Sets, Gas Oxygen Tanks, Oxygen Flowmeters, Medical Oxygen Flow Regulators, Oxygen Cylinder Regulators With Humidifiers, Medical Oxygen Inhalers, Click-style Oxygen Regulators, Wall-type Oxygen Regulators, Reuseable O2 Humidifiers, Disposable Oxygen Humidifiers, Medical Oxygen Cylinders, Aluminum Oxygen Cylinders, Medical Oxygen Kits, Oxygen Intake Devices, Gas O2 Valves, Medical Pin Index Valves, Medical Gas O2 Supply System Products, Gas O2 Cylinder Trolleys, Oxygen Carts, Gas O2 Outlets, Ceiling Medical Pendants, Medical Gas Oxygen Respiratory Products and etc.
*What We Can Manufacture & Supply:
-Different standards of medical gas outlets & adapters, say British standard(BS), French standard(AFNOR), German standard(DIN), American std types(Diss, Ohmeda, Chemetron),and etc.
-Medical oxygen flowmeters and humidifiers, vacuum regulators, surgical pendants, bed head units, zone valves with boxs, gas alarms;
-Medical Gas Cylinders,
Gas Manifolds
& related gas valves;
-Related medical/
Industrial
gas system products.
*Advantages We Have:
-1).Original Manuacturer: Being a professional manufacturer, we have professional equipments for our manufactureing products, including Punch Machines, CNC Machines, and etc.;
-2)Large Output capability: We have the capability to produce more than 50, 000PCS of Medical Oxygen Flowmeters each month;
-3)Quality Control: With ISO13485 Quality Management system; All products have been tested before out of factory;
-4)Cost Advantages: We have cost advantage because our professional and scale economy;
-5)Series: We have different series and models, for different standards in different countries;
-6)Small order can be acceptable: M. O. Q. =50PCS;
-7)Exporting experience: We have over 5 years' experience for exporting.
NOTES:
-a). 
Various types of O2 flowmeter regulators,steel/aluminum O2 gas cylinders,O2 Gas Cylinder valves,cylinder caps,steel valve guards can be optional;
-b).We have many advantages of satisfying our potential customers' MIXED needs of different sizes of HP steel gas(O2/Helium/Argon/CO2/N2) cylinders raning from 0.2L~68L @15Mpa/20Mpa &

 

ISO3807-1/2

 

Dissolved  Acetylene Cylinders(2L~60L),as well as HP aluminum gas cylinders & allied gas valves,regulators.

Anyway,should you have any intersts or some more info needed on our gas cylinders & allied gas items(gas cylinder valves,gas regulators,medical hospital central oxygen system products),you are really welcome to enquire us anytime!
Key Contact: Ethan Liu (Exp. Mgr) 
Mob: +86-153 5606 5235
URL: http:// ;   http://