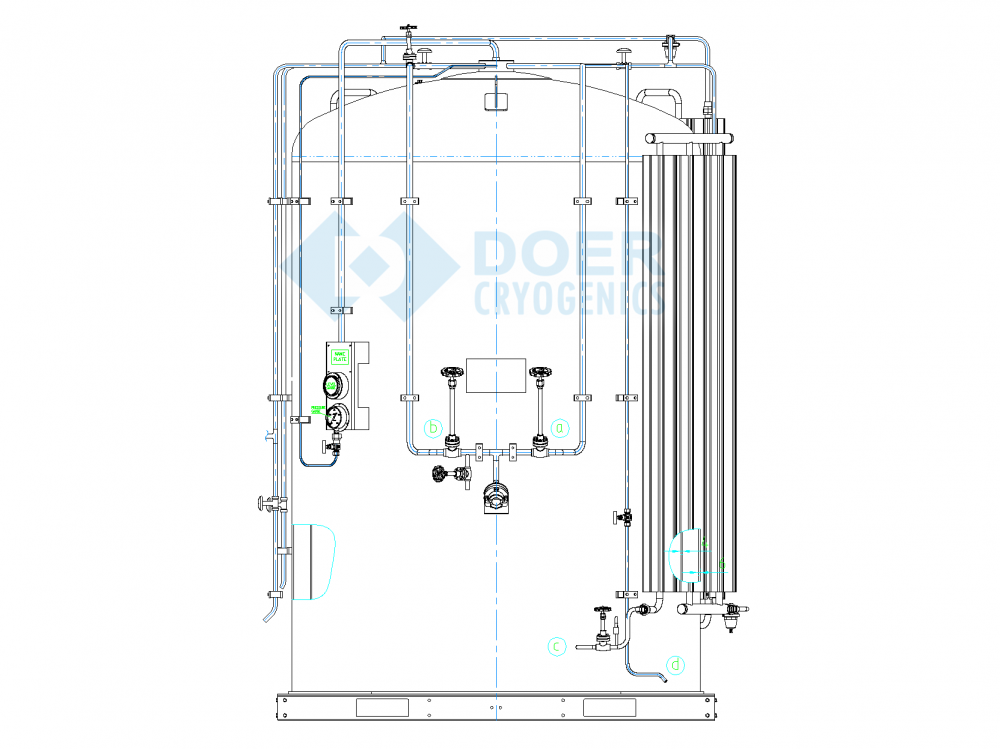 Introduction
Microbulk storage tanks are small-scale, mini vacuum-insulated storage tanks suitable for small or medium volume users to have stable and economical on-site supply of liquid gas such as liquefied oxygen, nitrogen, argon, nitrous oxide, carbon dioxide, natural gas. They are normally equipped with small size air heated vaporizers for the continuous supply of gas on the application sites.
Key Parameters
• Volume: 2 m3 (3/5/7.5 m3 customizable);
• Operating pressure: 0.8/1.6 MPa (up to 3.5 MPa customizable);
• Content: LOX, LIN, LAR, LCO2, LN2O, LNG;
Features
• Compact design; easily movable by forklift; fit for both indoor & outdoor use;
• Safer operations, low pressure storage replacing High Pressure cylinders;
• Enhanced conveniency & reduced production costs with less handling of cylinders;
• Customizable details.
Applications
• Industrial use: Oxygen/Argon for laser cutting, metal processing, electronics inerting/blanketing;
• Commercial use: Nitrogen for food & beverage processing;
• Medical use: Oxygen therapy;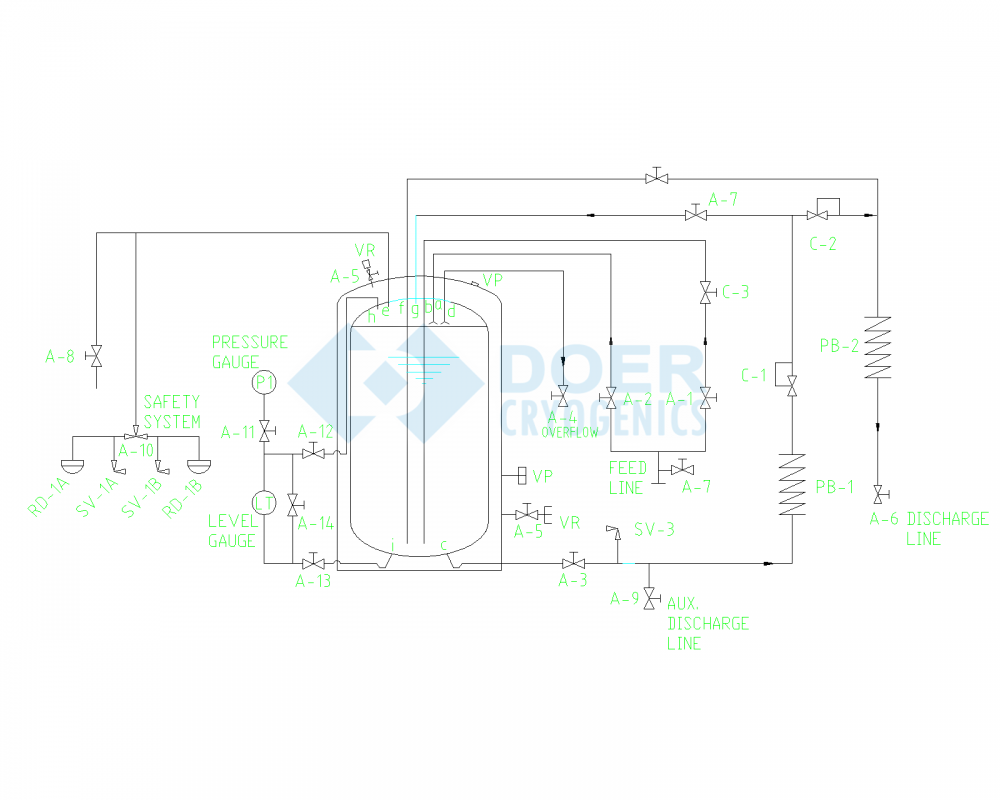 Why Us
• Professional & experienced teams.
State-of-art technologies, focusing on innovation & staff training.
Over 12 years in the industry, one of the most fast-growing.
• One-stop solution.
Integrated service of design, manufacture, delivery, erection, commissioning & more.
A wide range of products, accessories inclusive, four manufacturing bases across China.
• Preeminent product quality.
Certified by multiple international authorities/organizations.
High operational stability with top quality components.
• Customer oriented.
Custom made solutions for practical difficulties.
Cost-effective, win-win business development.
Intigrated Service
Inquiry->Solution->Agreement->Payment->Production->Delivery->Installation->Service

About Us
China Doer Gas & Chemical Equipment Co., Ltd. Is one of the fastest growing corporation in the industry since its foundation in 2009 thanks to its advantages in excellent quality, technological innovation and heartfelt service. It now has set up four manufacturing bases across China, obtained over 60 patents and multiple international certificates, and is reaching out for more and more global customers with a wide range of products, standard or custom-made, covering cryogenic storage tanks, vacuum storage tanks, oxygen generator plant, cryogenic air separation equipment, liquefied gas vaporizers etc.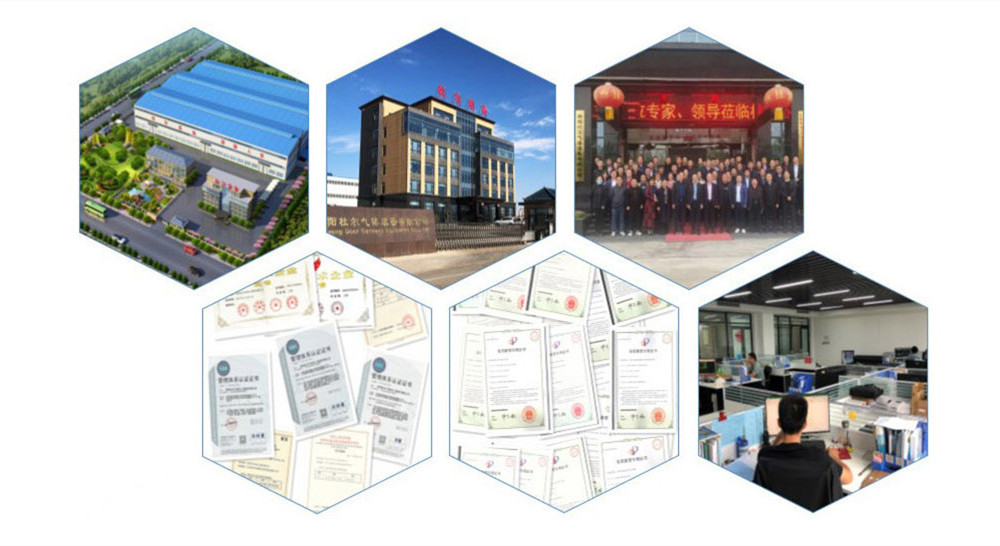 As a professional one-stop-shop solution providers for industrial gas equipment, DOER is becoming widely known for its atmospheric full/single containment Flat bottom cryogenic liquid storage tank (for LNG receiving terminals, reserve centers), Cryogenic vacuum insulated storage tank (for LNG peak shaving stations), VPSA oxygen generation plant,( 62321796,for smelters, kilns), PSA oxygen generation plant, Cryogenic air separation unit, air heated vaporizer, water bath vaporizer, and microbulk tank. Focusing on innovation & improvements, DOER always values the customer-driven quality and long term partnership. Contact us now if you're interested in any type of cooperation, thank you!